Bringing Design Details to Life
---
commercial interior and exterior finishing experts since 1950
OUR COMPANY
Since 1950, our mission to be the best, most trustworthy provider of architectural finishes has been established through our commitment to safety, integrity, and continual innovation on the projects we help build.
OUR EMPLOYEES
The quality of our work comes from our people. Our multi-generational workforce is at the heart of our company. The skills, teamwork, and enthusiasm of our 200+ professionals and craftsmen bring success to each of our projects.
OUR EXPERTISE
We approach each job using the fundamentals with an emphasis on innovation and technology. Whether your project is an addition, renovation, or new construction, we can make the vision of your interior and exterior finishes a reality.
bUILD MORE THAN YOUR CAREER AT BOUMA
At Bouma, we promote a culture of respect, integrity, and commitment to our promises.
We encourage interested applicants to visit our careers page to view open positions and fill out our employment application.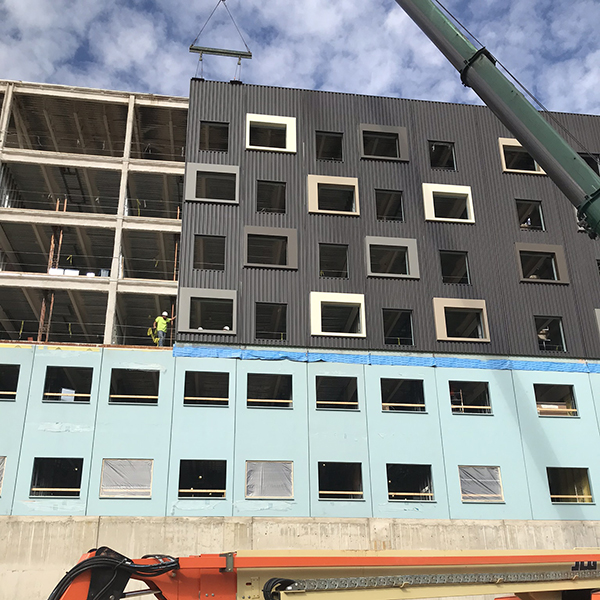 tESTIMONIALS
"When we prefabricated all of Arcadia Flats' facade, the time spent on the job was a fraction of what it would have been if we had to build each panel onsite."

Matt Novak, Leader of Project Management – Triangle Associates
"Bouma Corp did the best job of any company I have ever worked with…Because of their hard and smart work ethics, our team finished the school ahead of schedule. [Their] foresight, team attitude, and honesty are at the core of their success."

Rick Ball, Jobsite Superintendent – AVB Construction
"The Bouma Corporation did an excellent job and worked extremely well with the other trades…[they've] always done a great job for us and we look forward to working with them again."

Steve Feringa, AIA, Project Architect – Turtle Creek Hotel & Casino
"We are a seasonal resort and they were under very serious time restraints. Bouma was very easy to work with [on the] construction and renovation to our operational facilities during this time. they were certainly concerned with the comfort and convenience of our guests."

John H Hulett III, Grand Hotel Managing Director