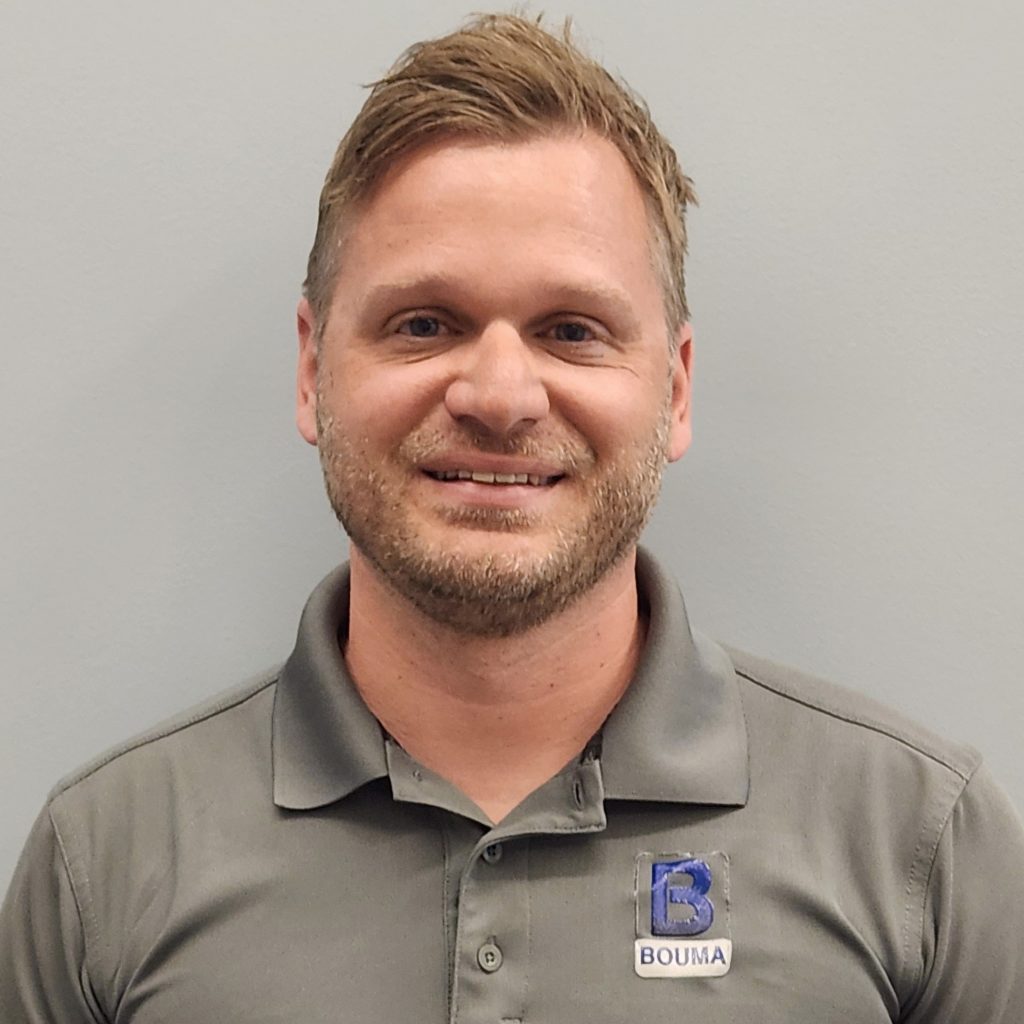 TIM BAUER
MANAGER OF Construction Innovation
"I believe in always looking for ways to implement new innovations, techniques, and technologies on the job site to improve the construction industry as a whole. It's great to work for a company like Bouma that shares the same goal."
Tim is responsible for the development of alternative solutions to enhance the construction process and project outcomes through technological and innovative designs. He uses strong collaborative measures to bring together general contractors, project managers, job site foremen and VDC teams.
Tim utilizes his extensive knowledge of interior commercial construction and related trades in providing alternatives and supporting the job site during framing sequences, dry wall processes, and finished specialty ceilings.
Tim joined Bouma in 2004 and has worked with Bouma for 19 years through his positions as a carpenter, crew leader, job leader and now collaborator. He stays relevant by participating in conferences including those presented by ABC, AWCI, and ASAM. When Tim is not busy at Bouma, he and his wife are actively engaged in their families' pursuits, especially their son's regattas.